Trinity frames, from The Matrix Resurrections, strip titanium, ZEISS lenses, designed by Tom Davies
Tom Davies supplied over 200 bespoke frames for The Matrix Resurrections, including characters Neo, Trinity and Morpheus. With each character carefully considered for what their frames say about them, their role in the film and what director Lana Wachowski wanted to project to her audience.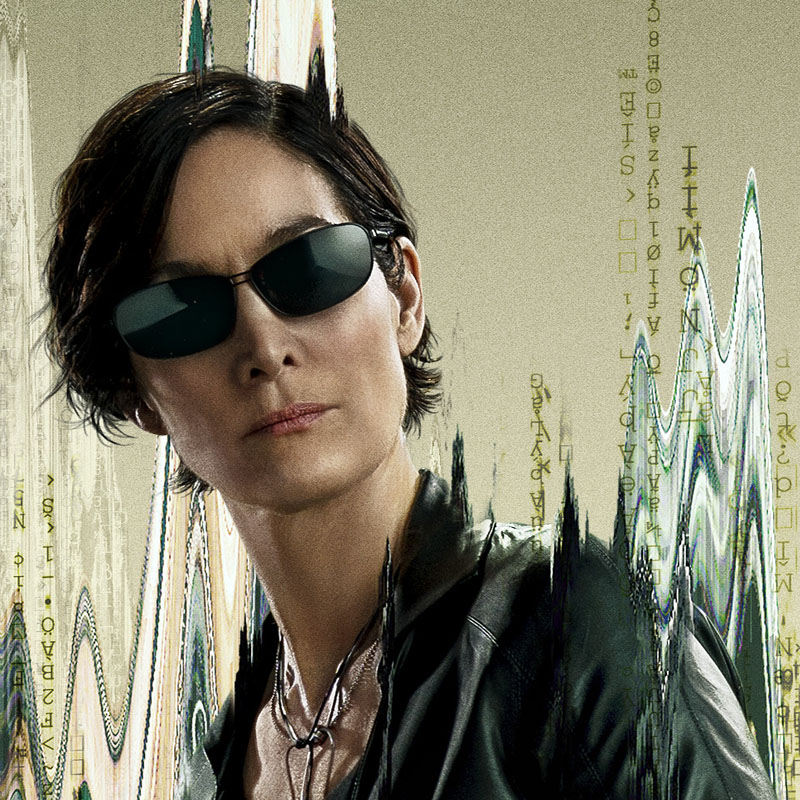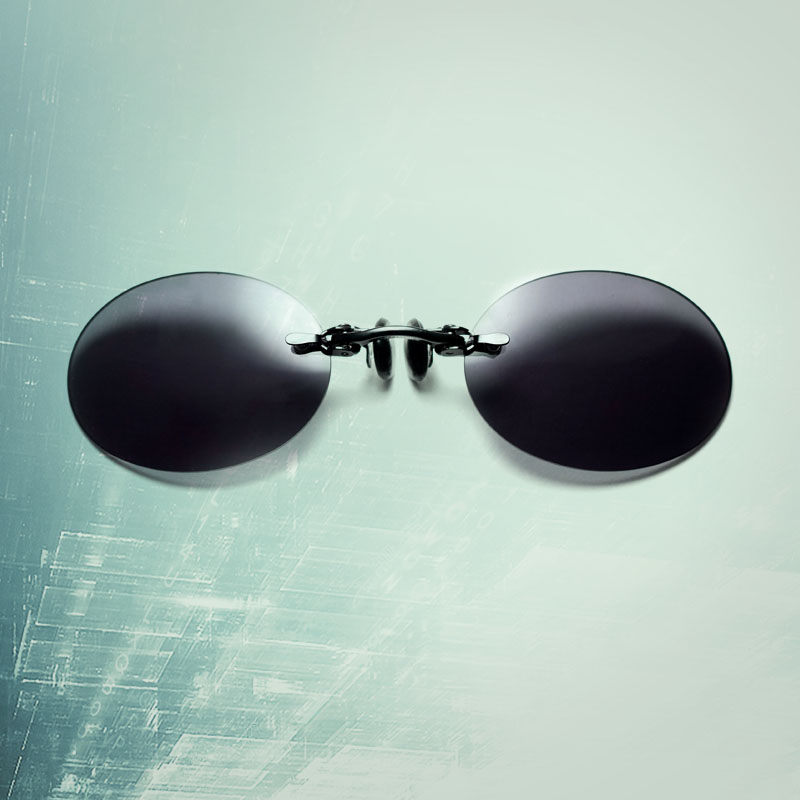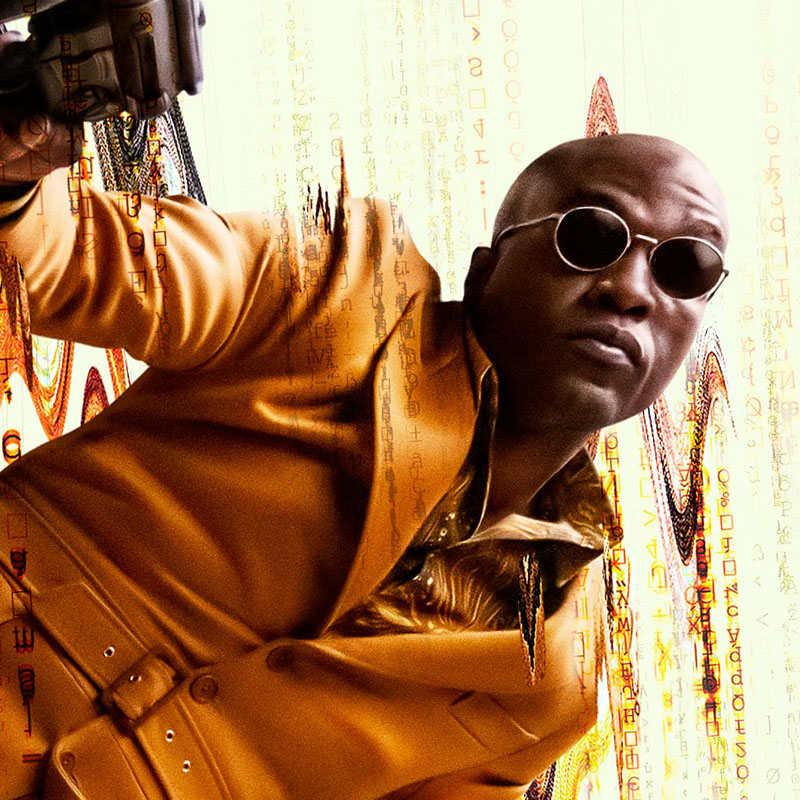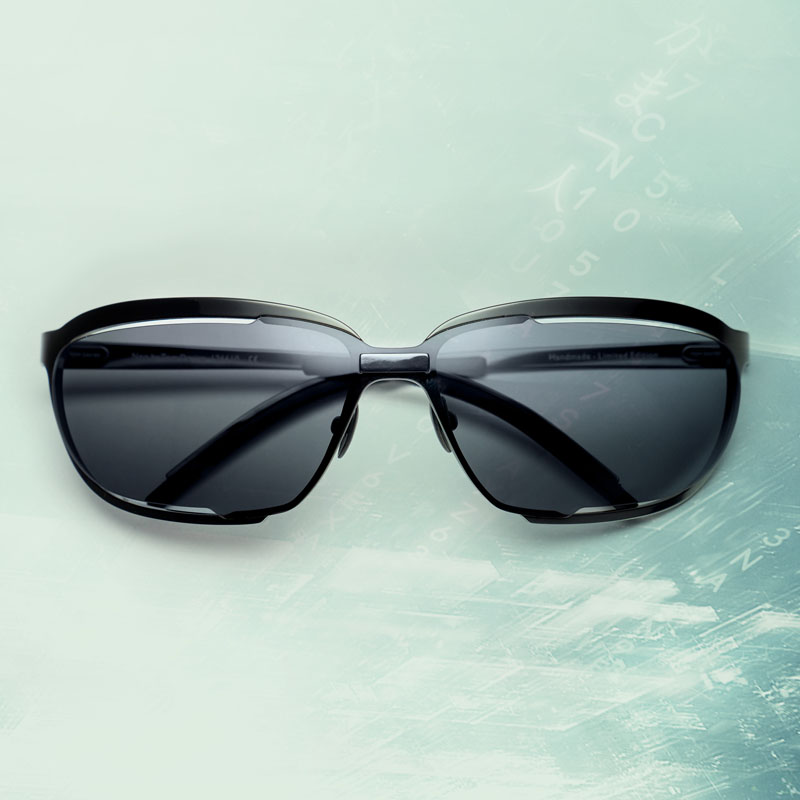 Tom went from being a huge fan of the films to a huge fan who created all the eyewear for The Matrix Resurrections. During the pandemic, Tom was asked to bespoke all the characters via Zoom. Says Tom: "I usually bespoke the talent in person, this was quite challenging as I had to do everything online. I had to create over 10 different versions of nose clip sunglasses for Yahya, who played Morpheus in the film, to make sure it would stay on during all the action scenes and fit him well!

The Tom Davies factory is based in London, where all his frames are handmade.