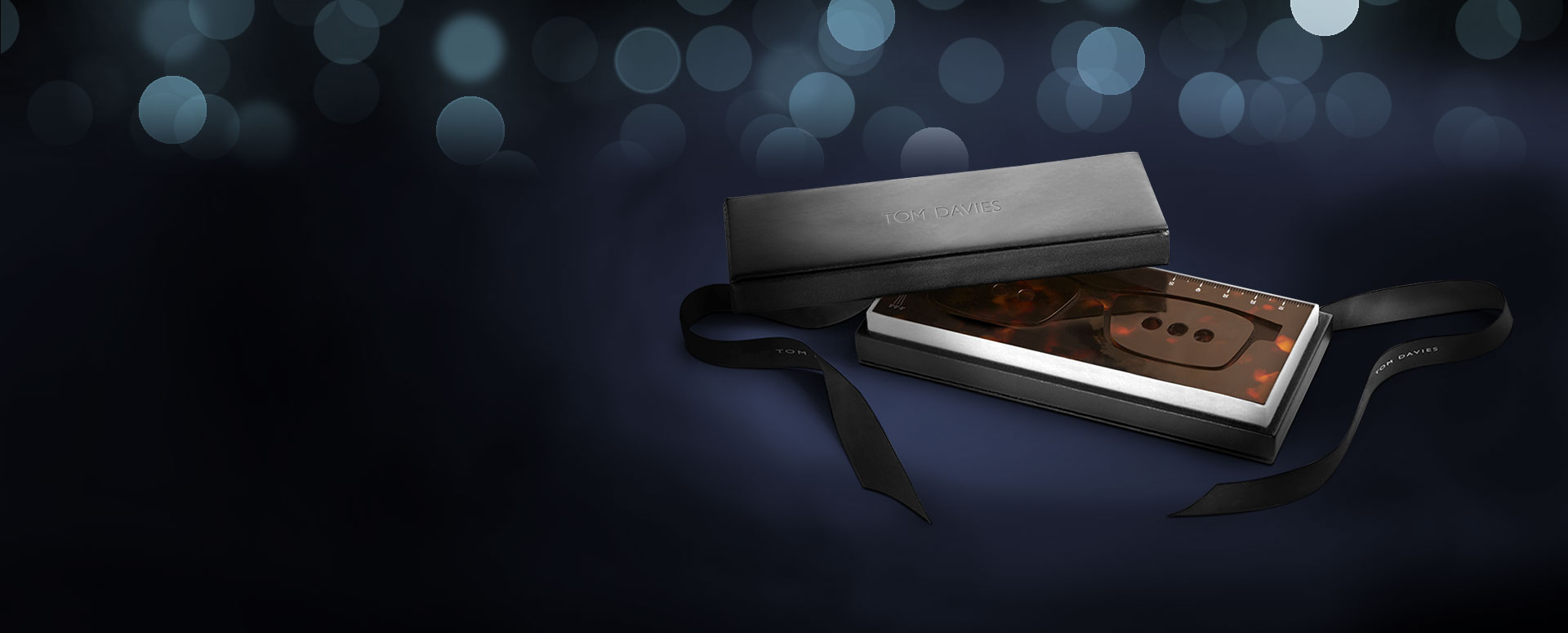 BESPOKE EXPERIENCE VOUCHER
Give the gift of bespoke glasses with a Tom Davies Bespoke Experience Voucher.
The Bespoke Experience Voucher entitles your loved ones to:
A BESPOKE FRAME DESIGN CONSULTATION
ONE PAIR OF HANDMADE BESPOKE ACETATE FRAMES
Each Bespoke Experience Voucher costs £595 for a bespoke acetate frame.
The vouchers themselves are hand crafted from a beautiful acetate plate. Make it truly personal by engraving and monogramming your voucher with a name or initials.
This gift voucher includes an eye examination worth £150.
Order your bespoke voucher by filling in the form below.
Please provide your address
Please provide your phone number
Please provide a valid email-address
Make the gift truly personal by engraving and monogramming your voucher with a name or initials.
(Please note: During the Christmas period, voucher plates can be engraved up until 18th December. Any date after that, we will be able to ONLY provide gift voucher plates from Tom Davies retail stores (without engraving) up until 24th December.)
Tom Davies retail stores are located in Sloane Square, Knightsbridge, Canary Wharf and The Royal Exchange
If you would like to also include the cost of lenses or select a different material for the frames (such as titanium or natural horn), please select the relevant options below. Lenses are dependent upon prescription and can cost between £195 and £695. A titanium frame will cost an extra £100 and a natural horn frame will cost an extra £700. Please tick the boxes below if you would like these options made available to your recipient.
We will contact you after the consultation to settle the remaining balance.
A member of our team will contact you to confirm the details and take payment.